What That Means For Us and the World
Responsibility is one of the key tenets of living in our world. From individuals and communities all the way up to corporations, we must all work to be more responsible in how we treat each other and our planet. Big Sky Recycling is no exception to this; after all, responsibility is one of the main reasons we chose to become cell phone recyclers in the first place.
That's why Big Sky Recycling is proud to announce that, as of 2021, we've officially been recognized as a Certified B Corporation. For those not in the know, that probably sounds like a lot of words and not much else. Let's explain what a B Corporation is, what it means for us at Big Sky Recycling, and how that's proof of our commitment to helping people and the world.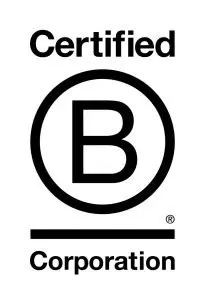 What is a Certified B Corporation?
A Certified B Corporation is a designation given to a company by the global nonprofit known as B Lab. The goal of B Lab is to hold companies accountable for their impact on the world and urge people to take greater responsibility. As a result, they confer the title of a B Corporation to groups that meet their high standards for all of this.
Instead of focusing on only profit, a B Corporation must be committed to managing its impact on the environment and how its policies affect people. For those solely concerned with making money, this can be a hard commitment to keep. However, those who have earned the certification of a B Corporation must stick by this as well as various standards for transparency and accountability. The end result is a growing movement of more sustainable and responsible businesses that work to make a positive impact on the world.
Big Sky Recycling the B Corporation
From the outset, Big Sky Recycling has always overlapped with B Lab in terms of our goals. We chose to become cell phone recyclers to cut down on e-waste in landfills while promoting good values with regard to sustainability and reuse. By taking cell phones donated by people across the country, we stop them from making it to the trash and can instead refurbish and reuse them or break them down for the valuable materials inside them. Beyond that, we donate profits to nonprofits in order to amplify our positive impact even further.
However, we aren't satisfied with just staying the way we are. A big part of helping the world and keeping our commitment is improving how we do business. That's why we're constantly challenging ourselves to do better by taking actions such as prioritizing local and minority owned suppliers, using only recycled shipping supplies in and providing employees with paid time off for community service.
We also do our best to ensure donating cell phones is as secure a process as possible. None of our phones will be recycled without the due diligence of destroying all data present on a device. As part of our commitment to people and our community, we will never sell any information that's still on a phone or otherwise use it in an unscrupulous manner. One of the benefits of being a B Corporation in this regard is that we're now legally required to abide by this and our other commitments, ensuring that we're honest and forthright with anyone who chooses to use our recycling services.
Who Else is a B Corporation?
The certified are only as good as the company they keep, so who else out there is a B Corporation? Because of B Lab's rigorous standards, only about 4,000 companies worldwide have managed to meet or exceed their minimum score assessment standards for sustainability and responsibility. It's one of the reasons we're so proud to have done so, as passing sends a strong message that we're true to our word and aren't just putting on a show to look good for the customers.
As for who else has qualified to become a B Corporation since everything started back in 2006, there are at least a few names you might recognize. Ben & Jerry's has always been upfront about their consciousness of environmental and sociological impact, so it's no surprise they've managed to earn the certification. The Guardian media organization recently released a pledge on how they plan to honestly report on the climate crisis and reduce their own emissions to a net zero status, all things that helped them earn certification as a B Corporation at the start of 2020. The ButcherBox delivery service's whole business model is based around humane animal treatment in farming and fishing, their commitment to animal welfare earning them a certification, too.
These are just a few of the groups that have joined the ranks of B Corporation certification. Big Sky Recycling is honored to be a part of this project and plans to live up to the standards set by them and B Lab going forward.
How is Success Measured?
Becoming certified isn't the end of the game. Every three years, a B Corporation must be recertified in order to keep their status. Big Sky Recycling is no different in this regard and commits to doing better in each assessment as a means of tracking our progress.
B Lab measures a company's qualifications in the areas of governance, workers, community, and environment. This means that we and others must be committed to things like becoming leaders within our industry for environmental and social responsibility, managing fairly and effectively, paying our employees living wages, representing and uplifting the members of the community we serve in our employment structure, and taking active measures in meeting or exceeding all relevant environmental standards as both a company and individuals.
Onward and Upward
Going forward, Big Sky Recycling hopes to continue to meet the expectations of B Lab and our community in terms of everything outlined here. Environmental and Social responsibility is no joke to us. We're proud to have earned our B Corporation Certification as a testament to this and only hope to do even better as the years go by.